Governor Parnell gave a speech to the Alaska Federation of Natives in October 2010, in which he said: "I will never trade one resource for another. Any decision to approve or deny requests to explore or develop Alaska's resources should be based on sound, current science and local consultation."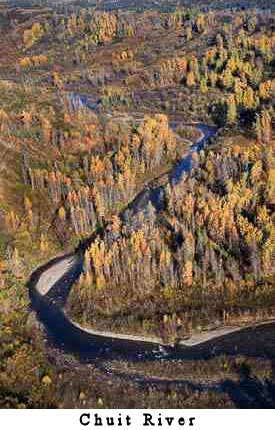 And yet, contrary to all the science and overwhelming public opinion, the state of Alaska is considering permitting PacRim Coal, a Delaware corporation, to conduct massive coal strip mining activites that would completely dig up 11 miles of the salmon-bearing Chuitna watershed west of Anchorage, for a 25-year project that would ship and sell coal to Asian markets.

Coal or Salmon? That is really the only obvious choice with this proposed mine. Please write to Governor Parnell below and urge him to live up to the committment he has made to not trade our salmon resource for dirty coal to Asia.

Talking Points:

* As an Alaskan hunter & angler I will not trade sustainable wild salmon for dirty coal.

* Responsible mining can not occur when it removes or destroys salmon streams.

* "Stream 2003" (aka "Middle Creek," which produces 20% of the Silver Salmon for the entire Chuit Watershed) will be destroyed if this mine is permitted.

* PacRim Coal has not provided a single example of a salmon spawning and rearing habitat that has been strip-mined and restored to pre-mining health and productivity.

Also please read noted Alaska outdoors writer and sportsman Jim Rearden's comments for more talking points.